Server Address: McBrawl.com
Note: We recommend using Minecraft version 1.8.9 for the best experience.
---
Step 1: Open Minecraft and click "Multiplayer"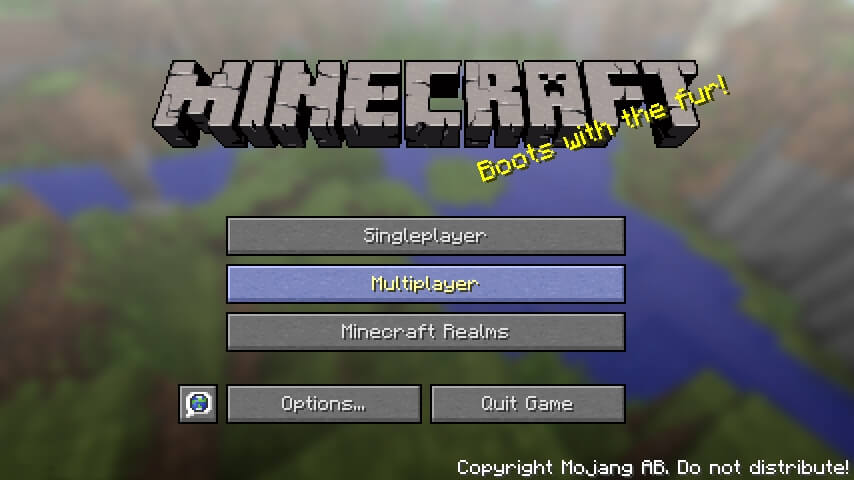 ---
Step 2: Click "Add server"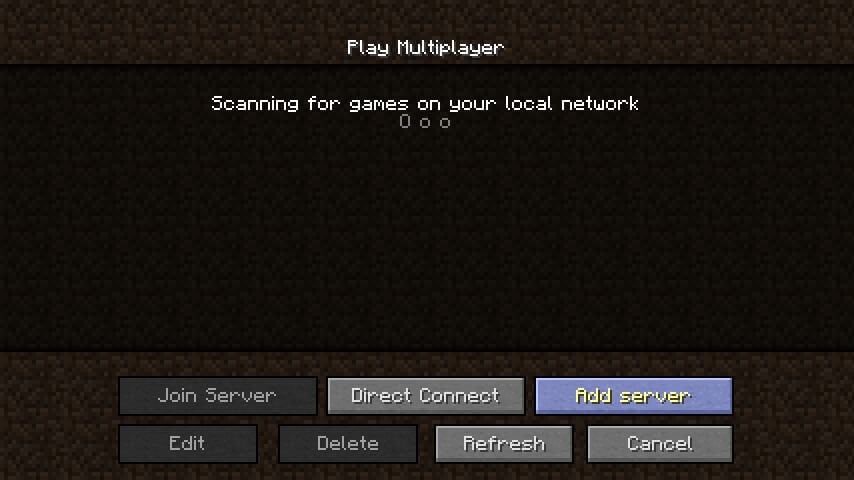 ---
Step 3: Type mcbrawl.com into the "Server Address" field and click "Done"
Note: We recommend turning "Server Resource Pack" to Enabled to see custom items.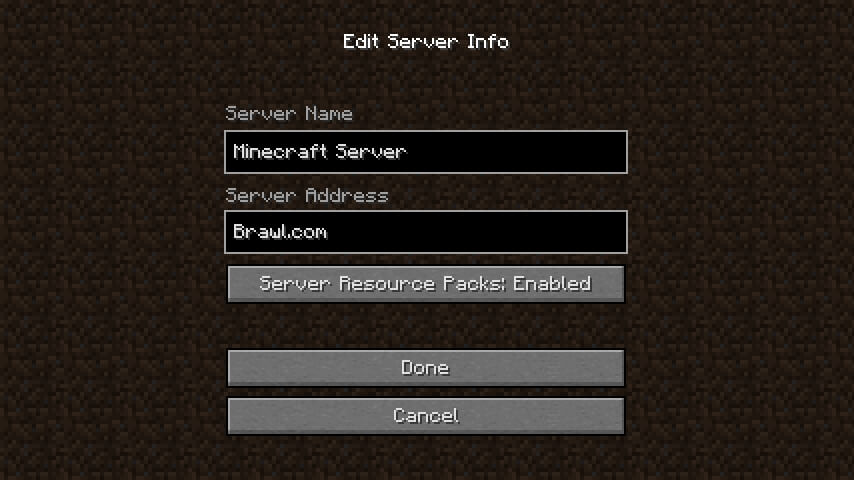 ---
Step 4: Select Brawl Games and click "Join Server"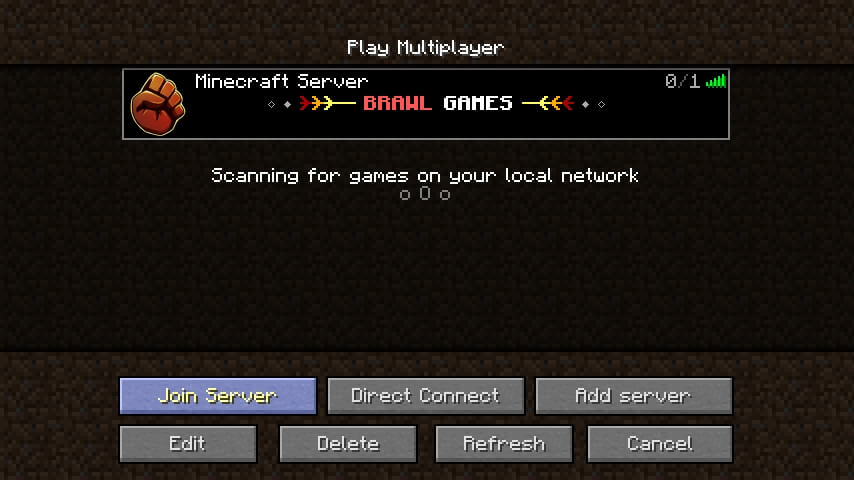 Warning:
Do not join the server with any of
these
unallowed modifications (mods).
---
Welcome! You are now on the lobby
You can play a server by right clicking with the compass or by clicking a server NPC character.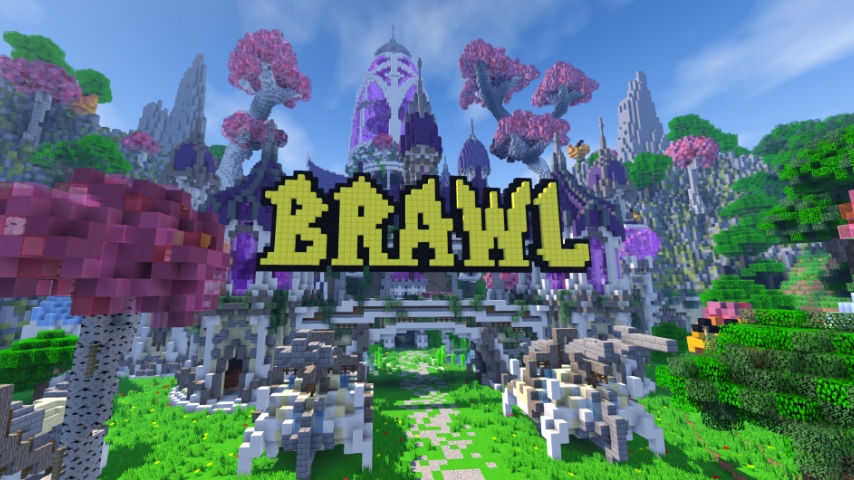 ---